GPS micro tracker detector - Russian frequency detector
Russian-made professional detector
GSM device detector
GPS / LBS Tracker Detector
WIFI and Bluetooth network detector
Available for sale only in stores in Paris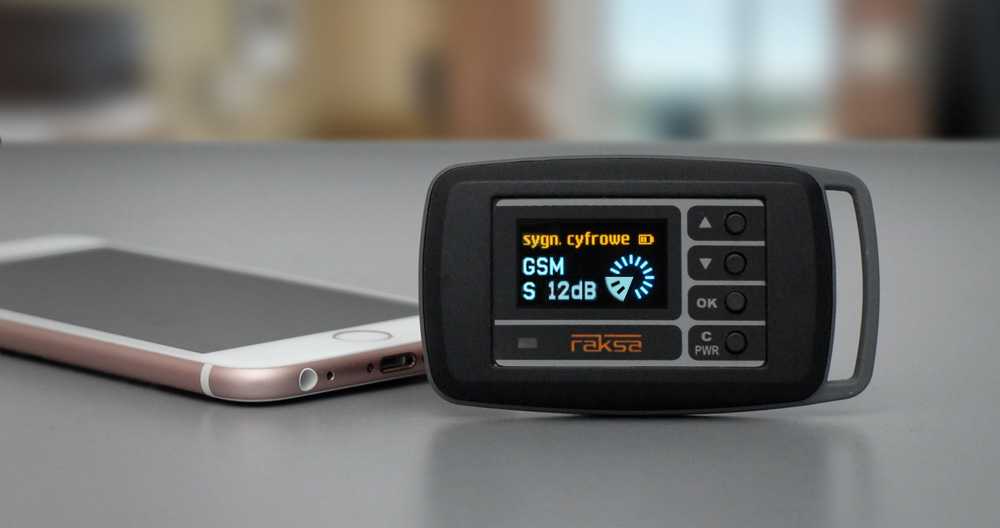 Professional Anti-Spy Detector
Discover the professional radio frequency detector made in Russia. It can detect waves, you will be able to easily detect (GPS tracker, GSM spy microphone, Mobile phone, Bluetooth devices and WIFI spy camera).
This detector has several detection modes:
Search mode: allows you to locate spy devices in a specific place, this mode is ideal if you want to scan a place or a vehicle.
Alarm mode: permanently allows you to receive the list of devices around you, this mode is ideal if you are on the move.
This professional spyware detector will allow you to detect:
Mobile phones
Cordless DECT phones
Bluetooth and Wi-Fi devices
Wireless WIFI cameras
Radio transmitters with analogue modulation (AM, FM, PM)
Continuous carrier digital modulation radio transmitters (FSK, PSK, etc.)
Radio transmitters with wideband modulation up to 10 MHz bandwidth
Frequency band 40 - 3800 Hz
Typical sensitivity 70 mV / m
Dynamic range 50 dB
10 Hz bandwidth
Period of full sweep cycle 1.5 s
Operating time in standby mode 5 - 12h
Autonomy 5h
128x64 OLED display
Dimensions 77 * 43 * 18 mm
Weight 35g
Available for sale only in stores in Paris
3 other products in the same category: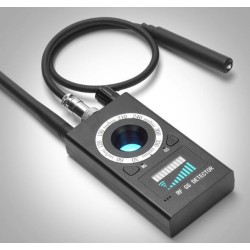 Regular price
€157.50
-€40.00
Price
€117.50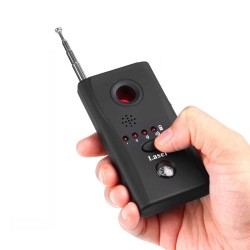 Regular price
€49.17
-€10.00
Price
€39.17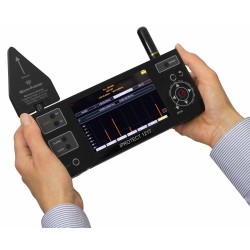 Regular price
€2,908.33
-€300.00
Price
€2,608.33